If you're wondering what current auto interest rates are for used cars or if now is a good time to buy a car, let the finance experts at Laird Noller Olathe help answer your questions and alleviate your concerns. Our used car dealership in Olathe loves providing nearby drivers with the options they deserve while working with reputable local lenders and providing competitive used car financing rates.
Find local auto loan interest rates at our local used car dealership today. But first, view our interest rate frequently asked questions below for pertinent info!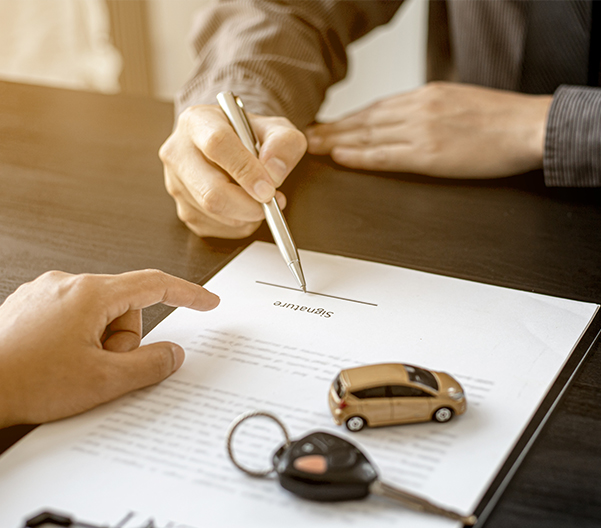 Used Car Interest Rate FAQs
01

Does credit score impact used car financing?

Used car financing rates are influenced by the buyer's credit score, as this is essentially the evaluation of risk for the lender. The higher your credit score, the more often this translates into lower auto loan interest rates for used cars.
02

Are there any specials or incentives for used car financing?

Of course! At Laird Noller Olathe, we offer monthly used car specials to help you save big on our inventory of quality pre-owned cars, trucks and SUVs.
03

Which factors determine your used car loan interest rate?

The buyer's credit score and debt-to-income ratio are the two main factors considered by lenders when determining the interest rate of the used car loan. Lenders also review the age of the vehicle you're buying, the down payment you are able to make, the amount you are borrowing and your auto loan's length.
04

What is an average used car loan interest rate?

Interest rates vary for used cars, as well as from buyer to buyer. We encourage you to contact Laird Noller Olathe to learn more about the used car loan rates you qualify for.