How to Buy a Used Car
in Olathe, KS
At Laird Noller Olathe, our auto sales team understands the importance of finding the right used car for your lifestyle and budget. That's why we've created a comprehensive used car checklist to help you make an informed decision.
Whether you're interested in a Ford F-150 truck or a Chevy Equinox SUV, our checklist ensures that you consider all essential factors before you finance a used vehicle. We'll make sure you find the ideal fit for you and your upcoming adventures. Read our checklist below, then visit our Chevy dealership in Olathe and let us help you navigate the pre-owned vehicle market with confidence and ease.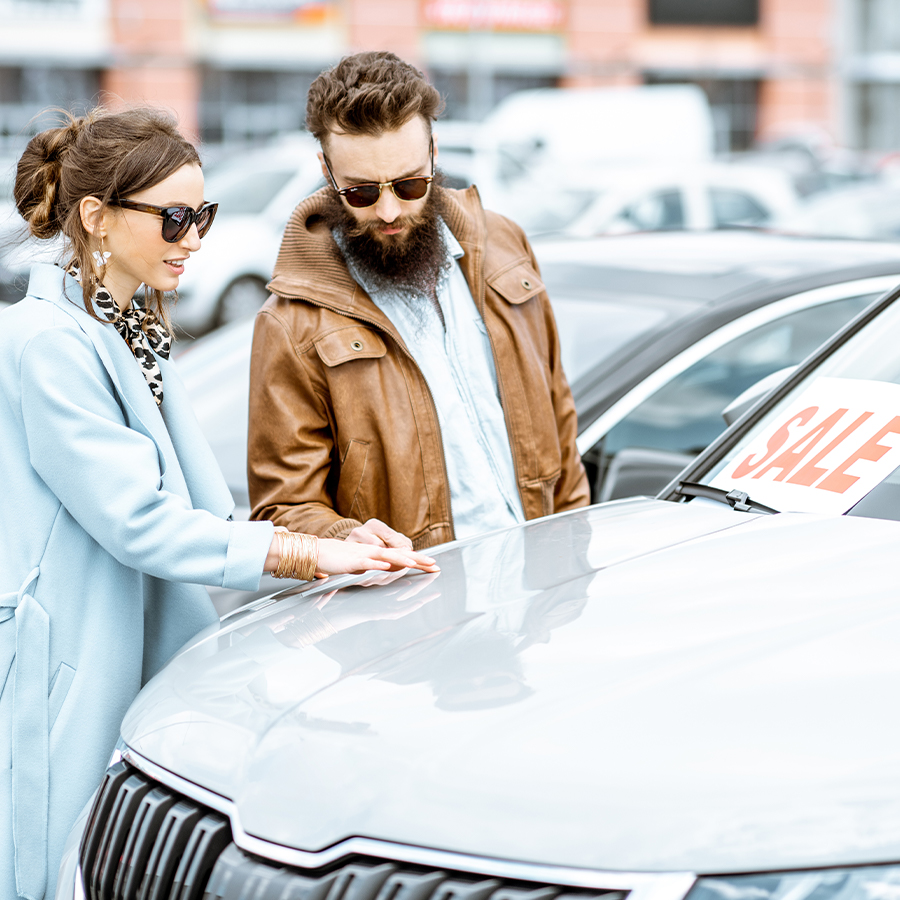 Used Car Checklist
01

Make, Mileage & Model Year

Before you purchase a used car nearby, it is crucial to check the make, mileage and model year to ensure you are getting a good deal. The make and model year will give you an idea of the pre-owned vehicle's overall quality and dependability, while the mileage will inform you about the car's usage and potential longevity.
02

Exterior Components

Make sure you examine the exterior components of a used car in person to assess its overall condition and detect any damages that may have occurred. Checking for rust, dents, scratches and the condition of the paint job will provide insight into how well the car has been maintained.
03

Interior Condition

Assessing the interior condition of a used car can reveal hidden problems and the overall quality of the vehicle. Make sure you check for signs of wear and tear on the upholstery, the functionality of electronic components and the condition of the dashboard. This will help you determine if the car has been well-maintained and if there are any necessary replacements.
04

Test-Drive

When you've found a pre-owned Nissan or Jeep model you like, schedule a test-drive at our local Kansas Ford dealer. Taking a used car for a test-drive is a vital step in the car-buying process, as it allows you to evaluate the vehicle's performance and overall comfort. Pay attention to any unusual noises or issues with acceleration and braking, as these could indicate it may require service repairs in the future.
05

Used Car Specials

When you've decided on a used car, don't forget to ask our auto finance team about any available used car specials. These specials can help you secure a great price on a used Chevy Silverado 1500 or Jeep Compass and help you save you money in the long term.
Buy a Used Chevy Near Me
At our nearby Kansas Ford dealership, we're committed to helping you find the right used car to fit your lifestyle and budget. Our knowledgeable auto finance team is always on hand to answer any questions you may have about used car loan rates and financing options. When you're ready, contact Laird Noller Olathe to get behind the wheel of a vehicle that you'll love for miles and miles.